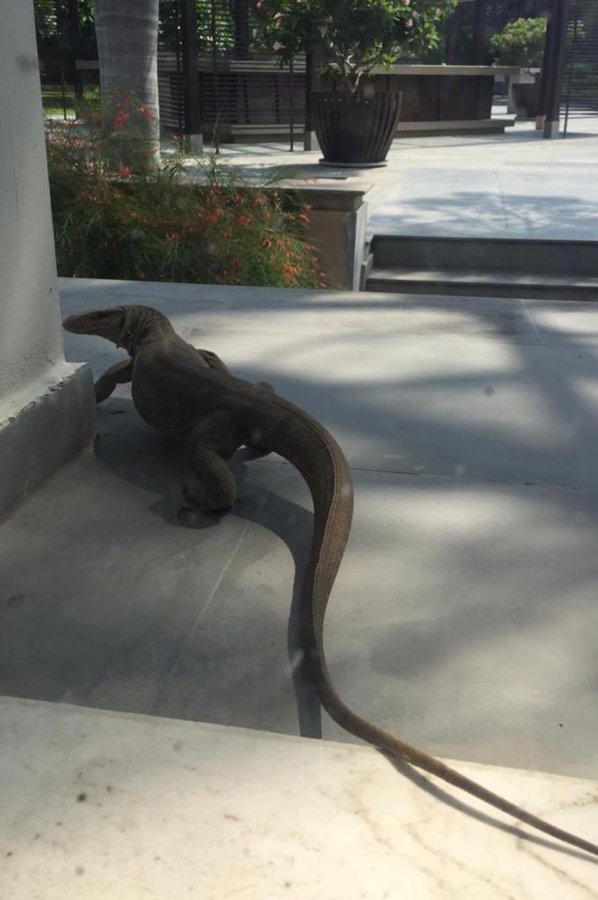 Since the quarantine began, wildlife being spotted in public places became a common thing. Recently, a monitor lizard was spotted at a home in Delhi and its image started trending on Twitter. You can read that again.
The picture that we are talking about was shared by IPS officer HGS Dhaliwal. He tweeted the image with the caption, "Spotted at someone's home in Delhi!! (sic)"
The post became a sensation as soon as it was shared. It garnered over 5.4k likes and more than one thousand retweets and comments.
Twitterati was left shocked and speechless after looking at the picture. Netizens felt that there is a possibility this monitor lizard might be someone's pet and even shared images of people having an ostrich as a pet in their home in Delhi.